GETTING STARTED IN DATA GOVERNANCE WITH NICOLA ASKHAM
September 14, 2018 @ 9:00 am

-

5:00 pm
|
8500SEK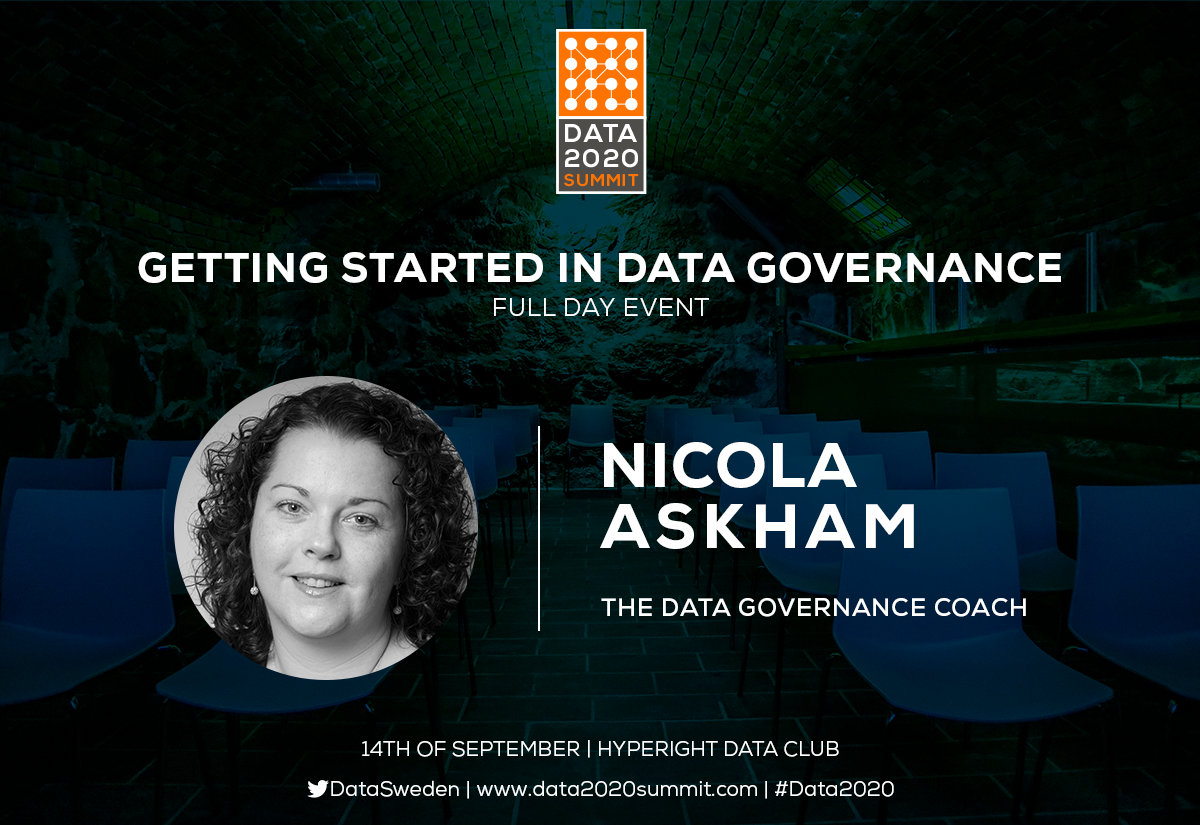 DONT MISS THE OPPORTUNITY TO GET A FULL DAY TRAINING ON DATA GOVERNANCE WITH NICOLA ASKHAM
We have a great pleasure to host Nicola Askhams full day training on how to get started with Data Governance. The training has been a great success in UK and all over Europe. This post event full day training with be hosted at Hyperight Data Club in Stockholm and it is limited to 30 participants.
Her experience in training and coaching both regulated and non-regulated organisations to design and implement full data governance frameworks, is unique within the Data Governance field. The coaching
approach enables organisations to self manage the process.Nicola is a Director and Committee Member of DAMA UK, sit on the Expert Panel of Dataqualitypro.com, and regularly writes and presents internationally on data governance best practice.
One day training with Nicola Askham
This one day Getting Started in Data Governance course provides you with all the information you need to make well informed choices about implementing your data governance programme so that your initiative is successful.
You will learn the unique and proven Askham Data Governance Methodology which will give you a structured approach to designing and successfully implementing a data governance framework that is right for your organisation.
Course Highlights:
• The full scope of a data governance initiative
• The relationship between data governance and data quality
• The core requirements of an effective data governance strategy
• How to design a data governance framework for your organisation?
• How to implement data governance without the tears?
An Implementation Methodology
Strategy
• The benefits and requirements of Data Governance
Framework
• The key stages, priorities and roles
Implementation
• Putting it into practice
Soft Skills
• The people management required
Who should apply for the training
The course is ideal for data governance managers
and their teams who are either:
• Struggling to make their data governance initiative a
success, or
• Just starting out with Data Governance and
wondering where to start