Professional meeting groups at the Data Club
The Hyperight Data Club Groups are tailor made meetings for practitioners working daily with data, to meet and discuss the latests trends and opportunities within specific fields and industries.
The groups are invitational only. To join group, please register to the group of interest. The Group Leader will process the registration and send a confirmation when  accepted.
A community of artists, curators, researchers, coders, and philosophers. Exploring the possibilities of how AI can impact art and human creativity. Is there something that can be called artificial creativity? What are the implications for humanity? We don't know yet. But we know that the development of generative AI algorithms is moving forward rapidly. New tools are being created that can turn text into realistic (or surrealistic if you prefer) images, combine pictures into new unknown aesthetic expressions, or play with visual art in ways we didn't think were possible just a couple of years ago. It is fun, inspiring, and at times mind-blowing!
Databricks Stockholm User Group
This group is for anyone who is interested in Databricks. We are aiming to bring data professionals together and create a community around it.
You are using Databricks and would like to discuss use-cases? Never used Databricks but curious about it? You would like to discuss broader data architecture and see how Databricks fits in? You have worked with Databricks, opted for alternative solutions, and would like to discover the possibilities? If the answer to any one of these questions is yes, then this group is for you.

Bangladeshi ICT Professionals
Bangladeshi ICT Professionals is a network of ICT professionals with Bangladeshi background for sharing professional knowledge and experience. Our goal is to improve our technical/professional understanding, competence, and collaboration for professional growth in important technological areas, such as, data, cloud, entrepreneurship, etc.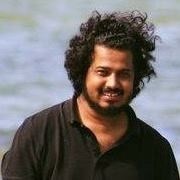 Customer Analytics Group is for practitioners using data to build better products, to provide an excellent customer experience and to grow your business. The group is about discussing how to make high quality decisions – knowing when to invest or when it's time to course-correct.
Blockchain in Finance Group
Blockchain in Finance is a group for practitioners working in field of Banking and Finance eager to share ideas and discuss the future of the blockchain technology, everything from how to speed up and simplify cross-border payments to smart contracts.
Host your group meeting at the Data Club
Our vision is to help in increasing innovation, data literacy, technology usability, and analytical maturity across organisations and practitioners. As a best and organic way to drive continued education, development and innovation, facilitating groups is instrumental to our cause. Therefore we would like to invite you to host your next user group meeting at the Data Club.
Our premises are open to selected already established user and meetup groups or to those who are just starting one. We provide the platform and support  – you drive the content and execution.
Two floors + mingle area
The club is fully equipped space for small seminars, workshops, demos and trainings.
Central location
Location in the heart of Stockholm. One-minute walk from Rådmansgatan subway.
The power of 35
Limited to 35 participants at one time - to make meetings meaningful, insightful and impactful.
Coffee + internet
What a better way to enjoy a hand-on workshop or seminar with high speed internet connection and good cup of coffee.
Video recording
99 % of the knowledge shared on stage dies after an event. In the Data Club you can record, stream, and share your event with the world.
Event planning
If needed, we can advice and assist you in setting up and executing your event.
Host your next group meeting at the Data Club – Contact us today.
We are very proud to call the below companies partners of the Data Club.