8th, 9th and 10th of April, 2019
Introduction to Machine Learning
For the first time, the leading Data Science and ML trainings provided by The Data Incubator (US) are now available at the Hyperight Data Club in Stockholm. The training is for max 30 students and minimum 15.
Description ​
The Data Incubator​ offers a foundation in building intelligent business applications using machine learning. This course will explore the basics of machine learning, discussing concepts like regression, classification, model evaluation metrics, overfitting, variance versus bias, linear regression, ensemble methods, model selection, and hyperparameter optimization. Through powerful packages such as Scikit-learn, students come away with a strong understanding of core concepts in machine learning as well as the ability to efficiently train and benchmark accurate predictive models. They gain hands-on experience building complex ETL pipelines to handle data in a variety of formats, developing models with tools like feature unions and pipelines to reduce duplicate work, and practicing tricks like parallelization to speed up prototyping and development.
Prerequisites
Basic Python
Basic to intermediate statistics
Basic linear algebra
Target Audience
This workshop is for you if:
You have an engineering and basic python background, and you wish to develop a basicunderstanding of machine learning.
You are in a non-technical role, and you would like to more effectively communicate with theengineers and data scientists in your company about machine learning.
Expected Outcomes
By the end of this course…
Participants will understand:

Basics of machine learning and feature engineering
How to solve both regression and classification problems
Scikit-learn fundamentals

Participants will be able to:

Create machine-learning processes with scikit-learn
Apply machine learning algorithms to real world datasets
Overview of The Data Incubator Trainings:
Lecture
TDI provides interactive course notes, including introductions, tutorials, and sample code with which trainees can experiment both in and out of lecture via Jupyter notebooks, to begin grasping each module's material. Additionally, these course notes serve as a skeleton from which instructors structure their lectures, and as a comprehensive reference of each topic while trainees complete hands-on work via the miniprojects (see below).
Mini Projects – ​​completed collaboratively throughout the rest of the day.
The Data Incubator takes an applied learning approach towards data science education. Lectures are important in introducing new concepts but do not cement practical hands-on data science skills. Our course is centered around miniprojects. These are fun, interactive projects that require trainees to complete canonical workflows in data science. Each project is a significant amount of work – similar to what participants might be asked to do on the job, and are closely patterned on real-world industry tasks. Each miniproject reinforces the concepts taught in lecture and teaches trainees how to apply the tools they've learned. All miniprojects make use of real-world, open-source data and provide trainees with a place to practice, develop, debug, and deploy their newfound knowledge.
This course will contain two miniprojects:
Participants will develop a series of models to solve both Regression and Classification problems. The exercises give students practice using essential Scikit-Learn tools (including transformers and pipelines) and emphasize concepts like hyperparameter optimization and feature importance.
Participants will develop a series of models to predict a venue's star rating from various features. Working from 100MB of real-world data, they will start with location-based models before building models based on other attributes of the venues. Finally, an ensemble model will blend the individual models into a final prediction of the venue's popularity.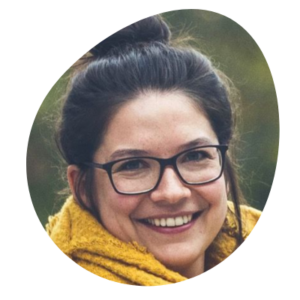 Instructor 
Ana Hocevar​​ obtained her PhD in Physics before becoming a postdoctoral fellow at the Rockefeller University where she worked on developing and implementing an underwater touchscreen for dolphins. She has over 10 years of experience in physics and neuroscience research and over 5 years of teaching experience. Now she combines her love for coding and teaching as a Data Scientist in Residence at The Data Incubator.
Venue
The training will be held at Hyperight Data Club in Stockholm. See address below:
Tegnérgatan 14, 113 58, Stockholm, Sweden.
Communication
In addition to having an onsite instructor, participants will also be signed up for a slack channel. Where they can ask questions and foster collaboration throughout the training.